Today, we're going to break down how you can change the characters in Lego Star Wars The Skywalker Saga. We'll be talking about what it takes for a character to become playable and how that affects your game experience.
In the game, "Lego Star Wars: The Skywalker Saga", players are given the option to change their character. In order to do so, they must either use a cheat code or open up the options menu and select "Change Character".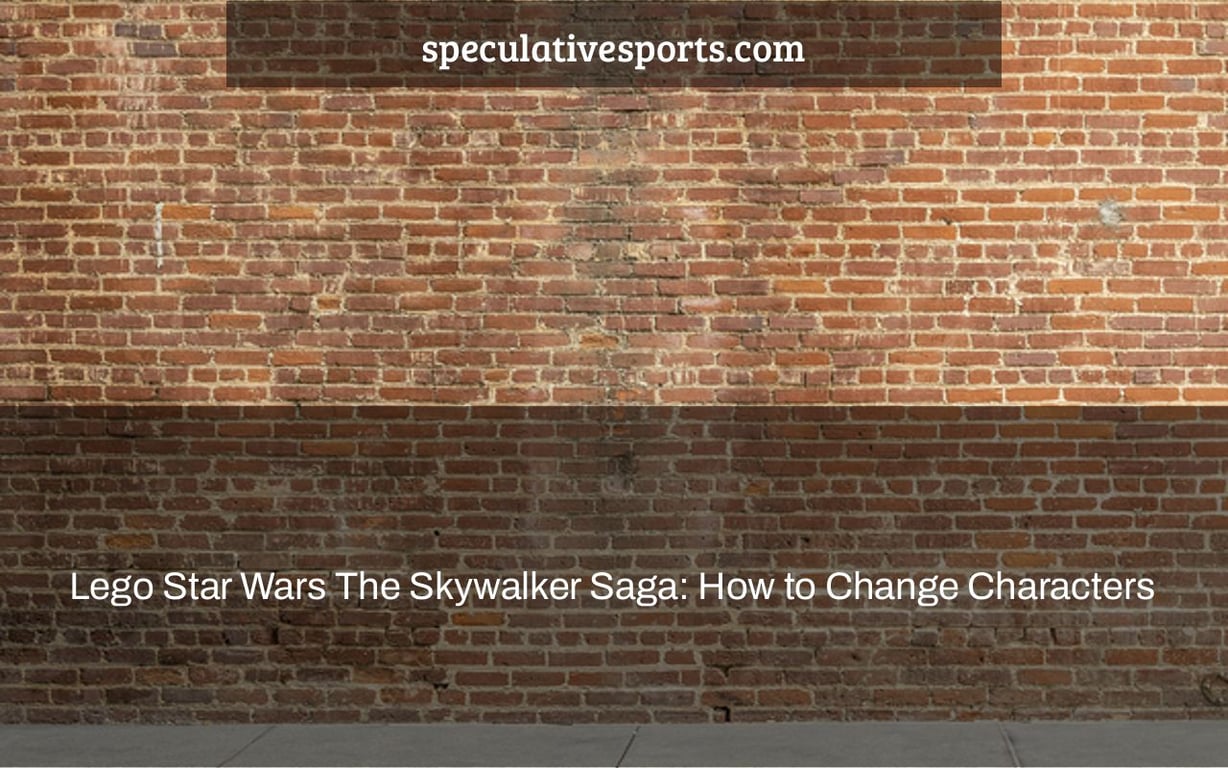 LEGO Star Wars: The Skywalker Saga has almost 400 characters, including both well-known and lesser-known characters. As LEGO aficionados are well aware, particular characters are often required to solve puzzles and obtain access to otherwise inaccessible areas. So, in The Skywalker Saga, how do you switch characters?
Because Lego Star Wars: The Skywalker Saga deviates from the typical idea of character switching, this tutorial will show you how to change characters throughout the game's narrative mode. Previously, you had to play with the default characters until free mode was enabled. In The Skywalker Saga, this is not the case. 
In LEGO Star Wars: The Skywalker Saga, how can you change characters?
Knowing how to swap characters in the semi-open universe of LEGO Star Wars: The Skywalker Saga is a little different. There is still a mission-by-mission free mode available, as well as a galaxy-wide free mode. Using free mode, on the other hand, isn't required to change characters or discover the great majority of items. 
You may change characters at any open-world hub by hitting the equivalent of the choose button on the corresponding platform's input device, assuming you haven't already started a narrative task. For example, on the PlayStation, this would be the touchpad, while on the Xbox, it would be the view button. 
By default, this pulls up the galaxy map. Go to the tab for characters. You may switch characters with any unlocked character from the whole roster, sorted by class type, from here. 
There are nine classes in Lego Star Wars: The Skywalker Saga, each with its own unique set of powers that may be used to conquer problems in the major narrative stages and open-world hubs. These roadblocks are erected based on social status rather than character. For a problem, you may use any character as long as they belong to the proper class. 
Note that you'll often enter new hubs with a narrative task running, so you won't always be able to start looking for collectibles right away. Follow the plot lines until you've completed all of the tasks and are ready to start a new one, then switch characters. 
Even if you haven't completed the game or selected the free play mode, you can explore hubs between missions and hunt for collectibles. After completing goals, always check the characters tab to see whether you may switch characters.
Furthermore, the terminals used by villains, heroes, and droids always indicate a shortcut that allows you to choose from a short selection of your most recently equipped characters without having to access the complete menu. 
And that's In LEGO Star Wars: The Skywalker Saga, how can you change characters?. For more tips, including how to enable Mumble Mode and play co-op multiplayer, head over to our dedicated guides page for The Skywalker Saga.
The "lego star wars: the skywalker saga release date" is a video game that was released on September 25, 2018. This game has been developed by Lucasfilm Ltd. and published by Disney Interactive Studios.
Frequently Asked Questions
How do you change characters in Lego Star Wars?
A: There are currently two ways to change characters in Lego Star Wars. The first way is when you find a locked one, and the second way is by using your droid to unlock them all so that you can cycle through different combinations of outfitting options.
How many hours of gameplay is Lego Star Wars the Skywalker saga?
A: Lego Star Wars the Skywalker saga is an adventure video game that will allow users to play 40 hours on average. This includes both main story and side quests, as well as any collectibles or achievements.
What is the difference between Lego Star Wars the Skywalker saga and deluxe edition?
Related Tags
lego star wars: the complete saga how to change characters in freeplay
lego star wars: the skywalker saga character customization
lego star wars: the skywalker saga 500 characters
youtube lego star wars the skywalker saga all characters
lego star wars: the skywalker saga deluxe edition